Dental Staff
Dentist in Altamonte Springs, FL
All our professionals at Dirk G. Prusia, DDS maintain the highest levels of accreditation and pursue ongoing education to stay abreast of the latest trends in dentistry.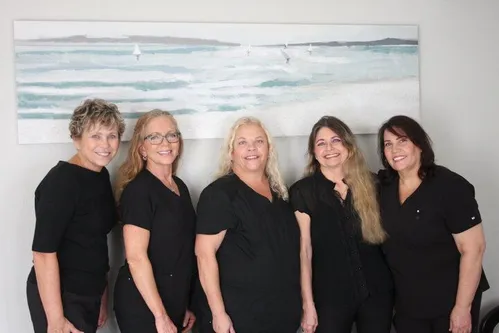 Dr. Prusia was born and raised in Orlando, Florida. He graduated from Southern Adventist University in Collegedale, Tennessee (1981). From there, he attended Emory University School of Dentistry in Atlanta, Georgia where he graduated in 1985. Dr. Prusia has practiced in Altamonte Springs since 1985. He is an active member of the American Dental Association and Florida Dental Association and strives to stay up to date with the latest techniques in the dental profession. As a general dentist, Dr. Prusia enjoys all areas of dentistry from preventive treatment and simple restorations to crowns and bridge work. Dr. Prusia has been recognized by Orlando Magazine as a "Top Dentist" for many years. In his spare time, he enjoys spending time with his family. Dr. Prusia also enjoys golf, tennis, motocross, and spending time at the beach.

Leticia

- Dental Hygienist, RDH

Leticia joined Dr. Prusia's practice in 1996. She is a native of Orlando and earned her Dental Hygiene degree from Valencia College. Leticia has been practicing for 32 years. Leticia is committed to providing superior, gentle care to her patients. Outside of the office, Leticia enjoys music, travel, and spending time with her daughters.

Anne

- Dental Hygienist, CRDH

Anne began her Dental Hygiene career in 1990 after graduating from Sante Fe College in Gainesville, Florida. Anne loves what she does for a living especially educating patients on achieving optimal oral and overall health Anne is certified in local anesthesia and has specialized in periodontal therapy since 2011. Anne is a native Floridian who enjoys spending time outdoors, especially with family and friends.

Claudia

- Front Desk Coordinator

Claudia has been happily serving Dr. Prusia's patients since July 1997. Claudia enjoys meeting new patients and answering all their questions. Claudia specializes in insurance claims and computer technology. She also has the ability to work the clinical side of dentistry. In her free time, she enjoys cycling with her husband.

Alison

- Front Desk Coordinator

Alison has been with Dr. Prusia since she married him in 1986. You can hear her smile as she answers the phone. She enjoys helping and interacting with the patients, In her spare time, Alison enjoys reading, tennis, and spending time with family and friends.

Ann

- Dental Assistant, CDA

Ann has been with Dr. Prusia's practice since 2022. She is experienced in expanded duties of all dentistry. Ann enjoys the special bond that Dr. Prusia's staff enjoys with each other and especially with their patients. In her free time, Ann enjoys spending time with her family, reading, and clogging.